What is an ALHS?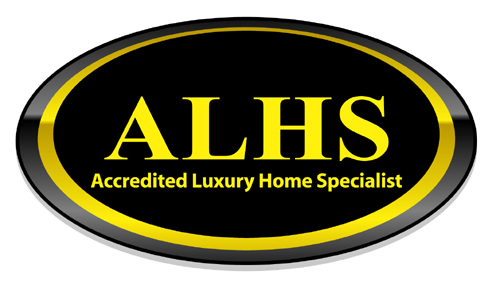 Accredited Luxury Home Specialist (ALHS) agents are members of an elite group of exceptional real estate professionals dedicated to their professionalism. As a testimony to their commitment, these high caliber agents subscribe to The Luxury Home Council's strict guidelines that demonstrate the agent's expertise in this highly demanding segment of the real estate marketplace. Whether you are selling or buying, when you retain a recognized ALHS Agent, you can enjoy the confidence that your specialist has satisfied the following requirements:
Graduated from the extensive two day ALHS Course.
Passed the written exam.
Closed a minimum of two transactions that qualify as a luxury sale.
Is in good standings and is a current member of the Luxury Home Council.
Belongs to the National Association of Realtors or the National Association of Home Builders.
As an ALHS Client, you are the ultimate benefactor. You will profit from their knowledge and benefit from their detailed understanding of affluent priorities. ALHS Members subscribe to the National Association of REALTOR code of ethics and are held in high regard by their peers. Your ALHS Agent also has access to many advantages not available to non ALHS Agents such as; Marketing opportunities, videos, networking capabilities, market Statistics, testimonials, recommendation letters, luxury home website presence and more.
Knowledge, experience, credentials and character best symbolize an ALHS Agent.